Categories
Ads in Flemish Brabant
1
Sumab Ukraine, PE,

UA
Leuven, BE
Официальный представитель производителя- компании Sinosun Machinery предлагает высококачественное оборудование по минимальным ценам и удобным условиям поставки. Официальный представитель компании
Витапак, LLC,

BY
Anderlecht, BE
Vitapack company offers longterm supply of wood resin (Goudron de pin). Wood resin is packed in 1m3 plastic barrels. We can use other variants of package. We offer 100-200t per year. We supply resin
FORCE, GmbH,

DE
Antwerp, BE
F. O. R. C. E. GmbH F. O. R. C. E. GmbH company has been established since 2000 and works at the market of wholesale deliveries of car parts. We are one of the leading wholesalers of car parts and
Термообработка, LLC,

UA
Brussels, BE
Die Firma LLC Termoobrobka stellt Formteile aus thermisch behandeltem Holz unterschiedlicher Größe und Holzart her. Decking, Deck, vordere Bretter. Komponenten (Futter, Holz, Liege) für die Sauna.
Вегатэк, LLC,

RU
Antwerp, BE
Coal from the Russian manufacturer JSC "Donugol" Coal with all documents and certificate of origin - Russia. Enriched -Content "AO" Ash -5%, Sulphur - 1%, Volatile - 3% Minimum batch of 1000 tons. It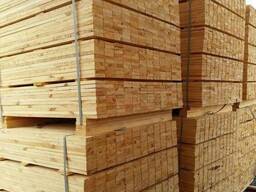 Акустик Проект Групп, PUE,

BY
Brussels, BE
We constantly sell wood for pallets 3/4 grade, sizes17-25 * 85-100 * 600/800/1000/1200. Without bark, from a freshly sawed forest, disk sawing. 60 euro / m3. Up to 120m3 / month.
U-svit, S.R.O.,

SK
Brussels, BE
Notre société U-svit s. r. o produit et vend du bois de chauffage d'Ukraine pour le bois de chauffage, du chêne, du hêtre et du charme de l'Ukraine dans des boîtes 1,1,8, 2 rm Avoir votre propre
Пивнич, LLC,

UA
Brussels, BE
We produce and supply the different models tables with tops of solid oak and the metal legs
Вилута Древ, LLC,

BY
Antwerp, BE
Pallet board Good afternoon. Our factory produces pallet boards. Our production capacity is 20 cubic meters per day. Disk sawing, product quality. Is it possible to cooperate with your company? In a
Швалёв Д.А., SP,

BY
Antwerp, BE
Nous vendons du bois de chauffage de chêne et de charme, fendu, de 25 cm de long. Les tares 2RM, 1.8RM et 1.1RM, d'autres options de tare et des longueurs de bois sont également possibles. La
New ads
Пиломатериал обрезной от производителя, Brussels.
€110-120 /cu m wholesale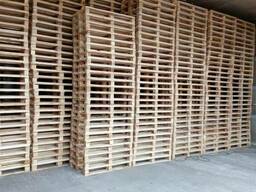 Паллет деревянный 800х1200,1000х1200,600х800 нов. и б/у, Brussels.
Масло лампадное Вазелиновое ТУ 0253-021-54051488-2006, Brussels.
€1.50 /l from €1.30 /l wholesale
Поддоны, Antwerp.
€2.50 /pc
Производим и монтируем промышленные теплицы, Antwerp.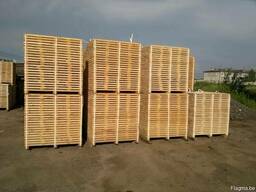 Паллетная заготовка до 400 метров кубических., Antwerp.
×
×
×